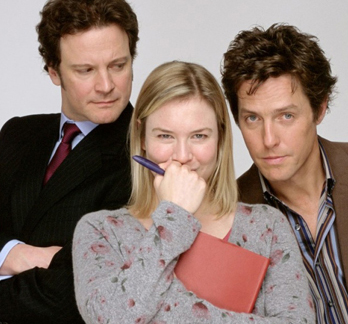 Entertainment Weekly recently announced that the beloved Bridget Jones' Diary series would be returning to the big screen with its latest installment.
According to EW, Working Title Films, the production company responsible for the first movie released in 2001 and the second one, The Edge of Reason, in 2004 is moving ahead with a third film.
Working Title has been trying to get the sequel in the works since 2009.
Based on Helen Fielding's novel of the same name, 'Bridget Jones' stars Renee Zellweger as the lovable Bridget – a British woman determined to improve her body, her imperfections, but most importantly, her love life.
Even though the production company had given no further details about the film's release, EW explains that earlier this year, the London Evening Standard reported that Fielding had begun writing the third installment of the best-selling books.
At the time, she said there had been discussions about the next film. "I will be working on both the book and the film but I don't know if they are the same thing yet. It's not been decided."
The series remains an international hit. The first film took in a reported $281 million and the second raked in $262 million worldwide.