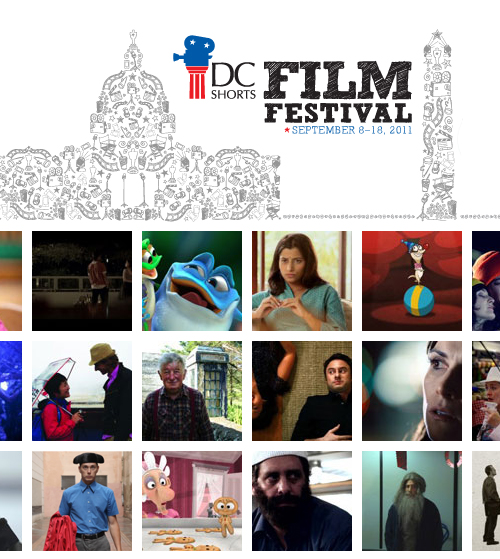 Time to take cover from the rain and get into the theater!
This week DC sets off its 8th year of hosting DC Shorts Film Festival and Screenplay Competition.  Audiences and fans will have two sets of events to look forward to; the film festival, running now through September 18th, and the screenplay competition, which will not begin until October 13th.
This year's festival will showcase 145 films from 23 nations from around the globe, featuring a variety of genres, stories, and interests. Audiences have the opportunity to sort through films on the event website with the "Film Sorter" handy tool that helps visitors catch a glimpse of the films that are available. There is sure to be something for everyone with such a wide range of genres and origins, and with the films lasting only about 20 minutes long, audiences can fit more than just one short into their busy daily schedules.
From September 8-18, 2011, DC Shorts will be showing films all around the area's movie theaters, such as Landmark's E St Cinema, H St. Atlas Performing Arts Center, the U.S. Navy Memorial Theater, and Arlington's Artisphere theater.  Many of the locations will not only feature the films, but will also offer parties, bar deals, and opportunities to chat with the filmmakers themselves!
To see the full list of films and the festival schedule check out the event site – www.dcshorts.com