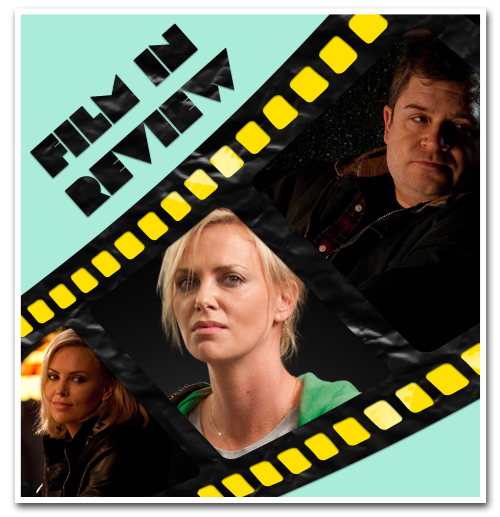 Reuniting the screenwriter and director (Diablo Cody  and Jason Reitman) of the quirky, beloved Juno, Young Adult once more finds Cody exploring themes of immature characters dealing with situations far more mature than they're capable of handling. Since Juno, Cody has carved out a neat little niche for herself as one of the few recognizable and distinctive screenwriters working today.
With inventive, nuanced dialect and universal, yet intensely personal themes explored at a macro level, Cody's work is nearly as identifiable as any of today's most distinguishable auteurs. Yet with Young Adult, while the film no doubt exudes Cody's sense of personal anguish and inspiration, it doesn't quite come together in its narrative cohesiveness and ultimately falls short of the grand mark it's trying to make. In undoubtedly one of the finest performances of her career, Charlize Theron stars as Mavis Gary, a beleaguered thirty-something ghost writer of a failing Young Adult book series.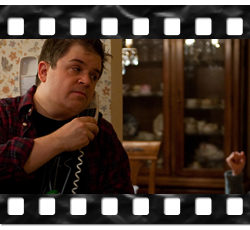 Plowing through her days in her stylish Minneapolis high rise on a steady diet of diet coke and binge drinking herself into bewildered oblivion, Mavis learns that her high school sweetheart, Buddy (Patrick Wilson), recently fathered a baby girl with his new wife. Mavis takes this news as a call to action to trek back to her small, quaint Minnesotan hometown to try to win him back and, in her mind, "save" him from a trapped domestic life.
As she returns home, she becomes reacquainted with a former classmate and victim of horrific bullying, Matt Freahauf (Patton Oswalt). Fueled by their similarly misanthropic and cynical nature, she strikes up an unusual friendship with Matt while trying to win back Buddy after over a decade.
Predictably, Mavis's world comes crashing down around her as her built-up disillusionment, overt alcoholism, and deeply-hinted psychological issues reach the boiling level.
With Mavis, the film paints a portrait of a truly unsympathetic character; one so deeply flawed and disillusioned that her every action is meant to evoke repulsion. Though that sounds like it's the perfect setup for a intense character study of a woman on the brink of psychological breakdown, the problem lies with Cody's and Reitman's treatment of the character.
Intentionally or not, the biggest problem with Young Adult is that it feels like we're missing some important element of backstory to Theron's character. At most, the film only hints as to Mavis's past troubles and failed marriage, but we're never exposed to enough of it to ever empathize with her self-destructiveness and disillusionment in her pursuit of rekindling her much expired romance with Buddy.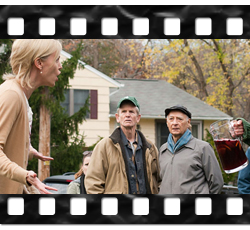 Theron as Mavis is excellent, a daring and vulnerable role that demonstrates the terrific range of her talent without physically transforming her (as in Monster). However, the real showstopping performance of the film is from Patton Oswalt who exudes an unparalleled degree of personality and a long history of repressed emotional anguish as the sullied and complex Matt Freehauf.
Ultimately, Young Adult is a fresh and smart character study of a fascinatingly flawed woman, but the film feels like it just misses the mark of the truly intriguing film it could have been. There's no doubt that it's an interesting and wordy script from the always sharp Diablo Cody, but Young Adult just feels like it's not quite mature enough to hit its stride.
Overall Grade: B-
Young Adult is now playing in theaters everywhere, click here for theaters and showtimes.
Tags:
Charlize Theron
,
Diablo Cody
,
Jason Reitman
,
Patrick Wilson
,
Patton Oswalt
,
Young Adult