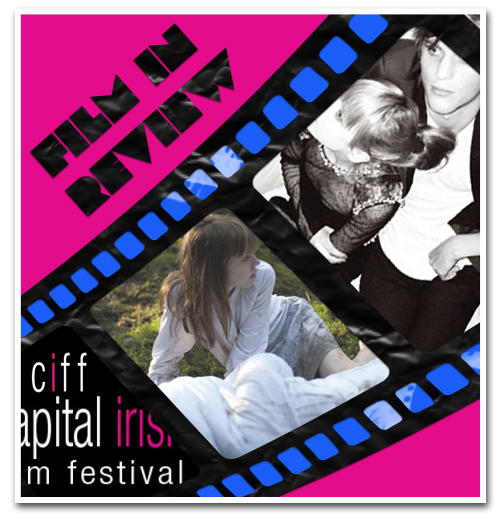 Last Thursday marked the kick-off of the Capital Irish Film Festival in Washington, D.C., and despite whatever pre-conceived notions you may have about Irish culture, whether it be from insufferable Guinness commercials or, god forbid, those shitty Boondock Saints movies, the festival, once again, proves to be a cultural gem showcasing the best in contemporary Irish cinema.
The festival, now in its seventh year, is put on annually by Solas Nua, an organization (more accurately, the only organization) devoted to contemporary Irish arts,  and brings the newest and most critically-acclaimed films from Irish directors to the Washington, D.C. area.
This year, the festival boasts a number of buzz-worthy films from young Irish directors that have been making rounds and garnering praise from some of the world's top film festivals, including Cannes, Toronto, and Tribeca.  And Meets Obsession will be there to cover the festival during it's ten-day run at Landmark's E Street Cinema, and the GoetheInstitut.
Meets Obsession is covering the festival during it's ten-day run at Landmark's E Street Cinema and the GoetheInstitut.
Kicking off the festival in its opening days were two highly-praised films from two different first-time female directors, Rebecca Daly and Alexandra McGuiness.
Coincidentally, both films starred the young and exquisite quick-rising Irish star Antonia Campbell–Hughes, who was present at the festival's opening night to do a q+a for her film, Lotus Eaters.
Here's our take on the festival's opening films, and be sure to check back throughout the week for more capsule reviews from the Capital Irish Film Festival.
Rebecca Daly's stunning debut The Other Side of Sleep is a rare kind of cinematic artistry.
A thriller of sorts about a shocking murder in a small town in the Irish countryside, it eschews conventional narrative elements for a more moody, abstract narrative.
The film stars up-and-comer Antonia Campbell-Hughes as Arlene, a quiet, shy woman who suffers from a particularly disturbing case of sleepwalking.
She's prone to waking up in strange public places, often covered in cuts and bruises with no recollection of what she did or how she wound up there. One morning, Arlene wakes up in a forest next to the dead body of a young woman, confused and frantic, she fears she might have some sort of connection to her mysterious murder.
The film is a visceral composition piece, relying on abstract visuals and narrative ambiguity, and proves to be a particularly striking and impressive feature debut from Daly.
Much in the style of other moody thrillers this year like the excellent Martha Marcy May Marlene or Take Shelter, The Other Side of Sleep succeeds in its existential ambiguity that explores emotional states and ideas rather than achieving narrative closure.
Both director Rebecca Daly and star Antonia Campbell-Hughes prove to be people to keep your eye on with The Other Side of Sleep, and I suspect both will go on to make big waves in the film industry in the near future.
Overall Grade: A-
In the vein of such 'mumblecore' films like Mutual Appreciation, Hannah Takes the Stairs, and Nights and Weekends, writer/director Alexandra McGuinness's Lotus Eaters explores the lives of a group of artistic, yet directionless twentysomethings as they try  to make some sort of sense of their inherent nihilistic lifestyle.
Shot in gritty black and white, Lotus Eaters, once again, stars the omnipresent up-and-comer Antonia Campbell-Hughes, though in a role far less harrowing and minimal than The Other Side of Sleep.
Alice, a fashion-designer-turned-actress struggles to find footing in her life as she flirts around the notion of getting back with her junkie ex-boyfriend, Charlie and dealing with the daily drama amongst her hipster-esque, bourgeois clique of friends.
Parading around in chic, modern fashions and eschewing practical, real-life concerns with extravagant, non-stop parties, the wasted youth of Lotus Eaters represent the most realistic form of nihilism. McGuinness is crafty in shaping her narrative in order to build an ultimate and satisfying climax, one that illuminates the film as more of a cautionary coming-of-age tale than a representation-of-youth-culture film.
Lotus Eaters isn't a perfect film, but for those who found the morbid angst of the directionless twentysomethings in many of the mumblecore' films fascinating, will certainly find Lotus Eaters an impressive feature from McGuinness.
Overall Grade:  B-
For more information about the Capital Irish Film Festival, and to see a schedule of the film's playing, click here
---

Matt is currently obsessed with Rap Snacks, post-hardcore, pizza parties, and Carl Sagan's Cosmos.
All author posts