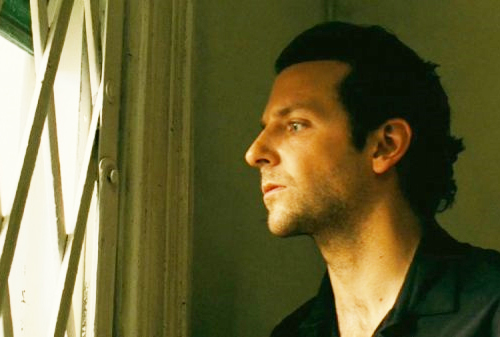 What if you could access 100% of your brain's ability instead of the 10% we all use now?  How differently would you live your life?  What job would you have, who would you date or marry?
Bradley Cooper's character Eddie Morra has the opportunity to test a new experimental drug called NTZ that helps the user access 100% of their brain, in the new film "Limitless".
As a struggling writer, NTZ helps him complete his book, learn languages quickly, charm women, and enter the world of Wall Street finance with ease.  Sounds great, right?  Who wouldn't want NTZ?
Well every transformation has its price.  Morra gets the NTZ from his slimy ex-brother in law who is being chased by Russian mobsters and various other bad guys.   Soon the bad guys turn their attention to Morra (Cooper) who is now experiencing physical side effects and memory loss.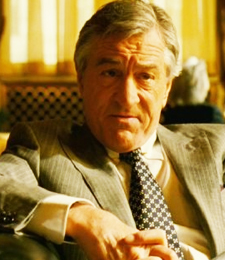 Limitless is an action – packed thriller that will appeal to action film lovers, adrenaline junkies and fans of Bradley Cooper everywhere.  Cooper proves that he deserves to be in an acting league above the limited McConaughey's of the world, as he transforms his character Morra from an aimless slacker to a high-power broker in a quick 105 minutes.
Abbie Cornish does a great job as his girlfriend  (in a younger Charlize Theron sort of way) and of course, Robert De Niro is great as the business tycoon, Cal Van Leon.
One other reason you must see this film is the amazing direction of Neil Bruger who steps out of his usual writer-director role to direct someone else's work.
For a Hollywood mid-range budgeted film ($27 million), this movie is visually stunning.  There are some great special effects with several seemingly single endless shot sequences that bring the viewer into the film.
The choice of coloring and close shots of the characters provide a perspective that we, the viewer, are going through the process of discovery with Morra.  It just works!  The film sticks with you even after the credits roll.
Limitless is based on the novel Dark Fields by Ian Glynn and the screenplay is written by Leslie Dixon (Thomas Crown Affair).  
Limitless is now playing in theaters and I strongly recommend that you skip 3 days of lattes to budget the $12 see it.
Tags:
Abbie Cornish
,
Bradley Cooper
,
Ian Glynn
,
Leslie Dixon
,
Limitless
,
Robert De Niro