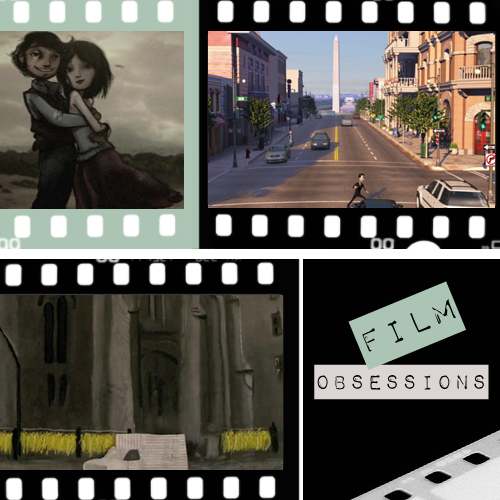 Animation is a hell of a lot of work. My good friend is an animator and I've watched him work on a simple 15-second scene in 3D that took him three weeks to accomplish. Sure, Disney and Pixar can churn out a few animated films a year, but they also have dozens and dozens of animators working on a single project at a time.
Thus, when I see an independently-produced animated short film pop up on the web, I automatically have a deep sense of respect for that animator, because I know they must have spent countless months, in some cases years, working on that project out of sheer love for their craft.
So today's edition of Film Obsessions is all about animation.  Here are three great animated shorts that highlight just a sample of some of the amazingly talented animators out there.
Pigeon: Impossible
I first saw this great little short at the 2009 DC Shorts FilmFestival, and it was by far one of my favorite films at the festival that year. With an uncanny Pixar-esque quality, director Lucas Martell creates a wholesome, classically funny, and gorgeously animated short about a rookie C.I.A agent and a cunningly arrogant pigeon that will stop at nothing for just a little nosh of a bagel.
For those old enough to remember (though I'm certainly not old enough, but I used to watch the reruns growing up), the film evokes slight nostalgia for the beloved early 70's cartoon Dastardly and Muttley in Their Flying Machines. Since pretty much everything these days is either a reboot or sequel from something from the 70's and 80's, here's hoping Pixar hires this guy to make an updated reboot of that cartoon for a new generation.
Maybe they can get Randy Newman to cover the original "Catch That Pigeon" theme.  That dude doesn't really have anything else going on besides doing soundtracks for Pixar films, does he?
FYI- The 2011 D.C. Shorts Film Festival begins Sept. 8th and runs until Sept. 18th. So if you're in the D.C. area and want to check out some of the world's best short films, check it out. Click here for more information.
Directed by: Lucas Martell
Run Time: 6 minutes & 14 seconds

Prayers for Peace
Sometimes, it can be difficult to properly express the mixed emotions and personal sentiment in documentaries. Particularly ones that we have personal attachments to. However, animation can sometimes be used most effectively to capture such sentiment and emotional zeal (case and point Ari Folman's brilliant 2008 film Waltz With Bashir)
With his short Prayers for Peace, director Dustin Grella does just that. Using gorgeous pastels and stunning stop-motion animation, Grella expresses his anguish about his younger brother's death. A soldier killed in Iraq, Grella's brother was the victim of an I.E.D. during his first tour of duty.
Directed by: Dustin Grella
Run Time: 7 minutes & 38 seconds

A Short Love Story in Stop Motion
In case Prayers for Peace didn't tug at your heart strings enough, here's a beautiful stop-motion short from Carlos Lascano that chronicles one couple's relationship from beginning to end. Not only does is this film greatly reminiscent of that heart–wrenching montage in the beginning of Pixar's Up, but it uses the always tear-inducing Sigur Rós anthem Hoppípolla. So if you aren't already tearing up from that last film, well here you go.
Well played Mr. Lascano, well played.
Directed by: Carlos Lascano
Run Time: 3 minutes & 11 seconds
---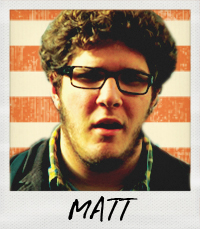 Matt is currently obsessed with Rap Snacks, post-hardcore, pizza parties, and Carl Sagan's Cosmos.
All author posts