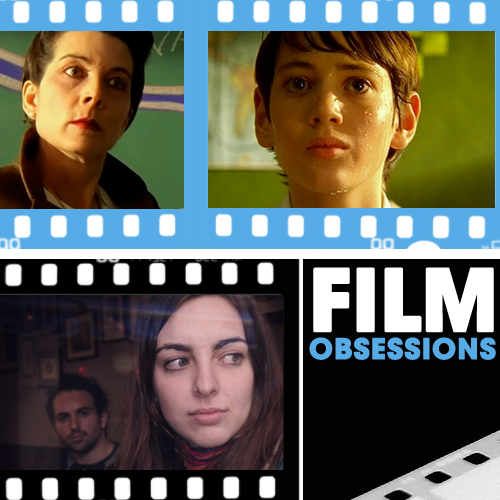 Every weekend, thousands of people flock to theatres to catch the latest blockbusters. What with the millions of dollars studios pump into these movies that are  used to destroy cities, convert everything into 3D, and dress up Tyler Perry like an angry, overweight, elderly woman, who can blame them? It's no surprise that people are willing to shove out well over $10 a pop to view such artistic, provocative, original art.
Right? Right?
Well, if you're like me and are fed up with all of the convoluted, unoriginal, unnecessarily-converted-to-3D idiocy from Hollywood, take solace in the fact there are still original ideas out there.
Anyone that has ever been to a film festival will tell you that there is a healthy independent film scene in today's cinematic society. Thousands of different film festivals are held globally, and showcase some of today's most intriguing, thought-provoking, and unique films.
One of the more recent trends to rise from film festival culture is the short film. With the availability of nearly everything on the internet these days, short films increasingly have been able to find audiences through the power of the World Wide Web. In continuing with the Film Obsessions series, I present to you two short films that you should absolutely watch: Late Bloomer by Craig Macneill, and Un Certain Regard by Jupiter Le Bâtard.

Late Bloomer
Taking sex ed for the first time is not fun. You first take sex ed at a time when your body is changing, your embarrassed by nearly everything, and grossed out by nearly everything. The last thing you want is to learn about is the penis and vagina, especially from your teacher and with all your classmates. It takes awkward to a whole new level.
So imagine if you will, if your first sex ed experience was like a Lovecraft novel. It's sick, twisted, and filled with weird phallic creatures, right? Luckily you don't have to because director Craig Macneill's latest short film Late Bloomer does just that.
The film, which premiered at Sundance this past winter, is the story of one 7th grader's sex ed class gone horribly wrong. Based upon the dark writing style of H.P. Lovecraft, the story is told from the frantically paranoid inner narration of one boy as he tries to cope with the brutality of his first sex ed class.
Darkly comical, masterfully shot, and uniquely edited, this film is a wonderful testament to the dark side of some of the most basic of human functions. It also features one of the most hilarious and unpredictable endings of any short film I've seen in a long time.
Directed by: Craig Macneill
Written & Narrated by: Clay McLoed Chapman
Runtime: 13 minutes & 4 seconds

[vimeo clip_id="22505627″]
Un Certain Regard
Here's a film that is best summed up by its director, Jupiter Le Bâtard: "I hope this little film encourages everyone who hesitates too much about the "how" and forgets the "when" about film-making."
Un Certain Regard is just that. It's a testament to the simplicity of storytelling. According to the director, pre-production took about a weekend, and the whole production of it was barely 2 hours. Yet, the result is a powerful and true-to-life film, whose overall message will resonate with you for days.
With a next-to-nothing budget, what matters here is the story. If anything, this film should be inspiring to young filmmakers. Especially those who think they need lots of money to make a film. As long as you have an idea that you're truly passionate about and the drive to create it, the rest will fall in place. Because, as the director writes, "life is what happens when you're busy making other things".
Written & Directed by: Jupiter Le Bâtard
Runtime: 4 minutes & 36 seconds
---

Matt is currently obsessed with Rap Snacks, post-hardcore, pizza parties, and Carl Sagan's Cosmos.
All author posts