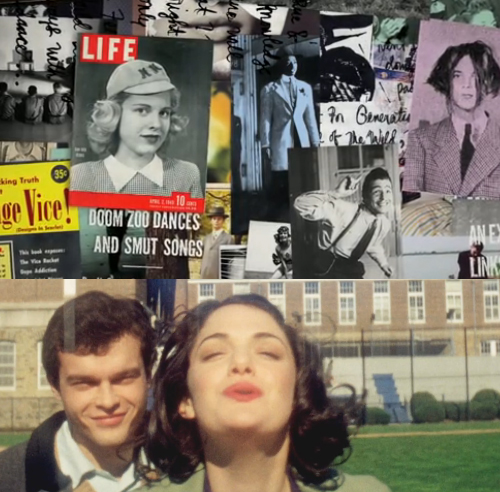 One documentary we're extremely excited about is Matt Wolf's Teenage, a film based on Jon Savage's ground-breaking book Teenage: The Creation of Youth 1845-1945.
The book examines the concept of "teenage" in 1875 and ending in 1945, when the term "teenage" became an integral part of popular culture.
Director Matt Wolf elaborates on the Teenage documentary:
"The story focuses on a period before teenagers were understood: between the first and second World Wars in America, England, and Germany. After World War I, teenagers rejected adults who sent them to war, where they died in unprecedented masses. The seeds of generational conflict were planted for the next tumultuous eras.

In recreations, we zoom in closer on significant adolescent characters, using their stories to understand larger events and phenomena. We experience a 1920s freak party through the fictionalized home movies of "Bright Young Thing" Brenda Dean Paul. We discover Tommie Scheel and his friends, the Hamburg Swings, who used American subculture to resist the Nazis. Young American, British, and German narrators show the connections between these disparate groups and the competing forces struggling to define youth. By 1945, the year the A-Bomb dropped and World War II ended, the term "Teenager" was finally coined."
Fascinating! Will you be seeing the Teenage documentary?
Until then, take a look at the official trailer for the movie.
[vimeo clip_id="21218118″]