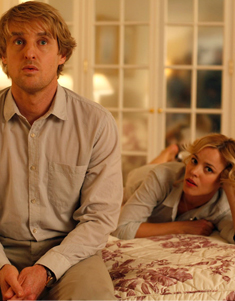 The opening film at this year's Cannes Film Festival continues to be a hit in the US.

Midnight in Paris has officially become the highest grossing movie for director Woody Allen.
According to The Hollywood Reporter, Midnight grossed an estimated $1.9 million over the weekend, totaling $41.8 million domestically and $73.9 million worldwide. Opening in May to only 6 theatres, the film has expanded to 819 screens throughout the country.
Allen's previous box office record was set in 1986 with "Hannah and Her Sisters" bringing in $40.1 million.
Midnight in Paris stars Owen Wilson and Rachel McAdams as a young couple who travels to Paris on a business trip with McAdams' parents. Gil, played by Wilson, falls in love with the city and soon finds himself on an enchanted journey through the Golden Age of the 1920s.
The film is also the second highest grossing film for Sony Pictures Classics, after Crouching Tiger, Hidden Dragon.
With Oscar buzz already surrounding the film, Midnight may be nominated for several awards, including Best Picture like Hannah.