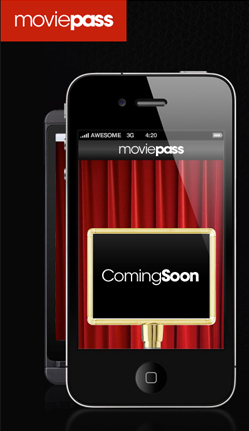 The movie industry is in a rut.
Thanks to the success of Netflix and Redbox—not to mention the high rates of Internet piracy—people are finding it harder to cajole themselves into going to movie theaters.
Now, another company by the name of MoviePass is throwing its hat in the ring.
MoviePass uses the same concept as Netflix, except it is for actual movie theaters. For $50 a month, customers could buy a pass that would allow them unlimited access to films in participating movie theaters.
However, the problem lies in the fact that movie theaters would also have to agree to participate. Thus far, AMC has announced that they would not take part in MoviePass.
According to a press release, AMC's chief marketing officer Stephen Colanero has stated that it is due to the fact that "it does not integrate well into our programs and could create significant guest experience issues."
In addition, AMC has just launched a Stubs reward program, a system that gives customers points every time they go see a film in theaters. Thus, the reward program would generally be rendered pointless if customers bought a MoviePass.
According to the MoviePass blog, the launch is expected to roll out this week in the San Francisco Bay Area with over twenty movie theaters participating.
It's an interesting concept, but time will tell if it'll actually succeed.
---

Yohana Desta is currently obsessed with Butch Cassidy and the Sundance
Kid, everything Dave Grohl does, and listening to Arctic Monkeys on
repeat.
All author posts