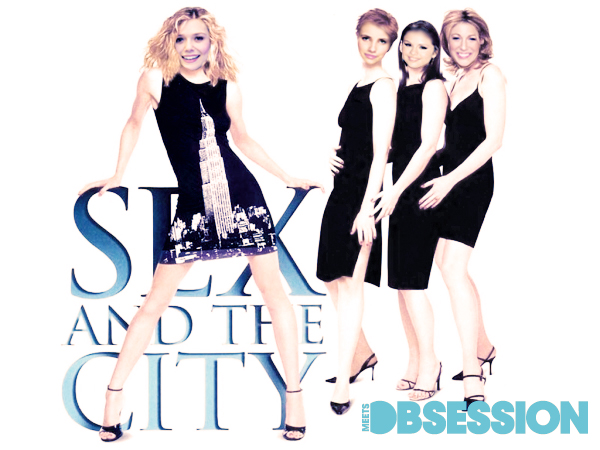 We're anticipating the third Sex and the City movie, which is rumored to be a prequel based on the hit novel, The Carrie Diaries by Candace Bushnell.
The question left on our mind is, who would play the fabulous Sarah Jessica Parker's Carrie Bradshaw?
Although early rumors suggested that Blake Lively would be cast as Bradshaw, we've heard otherwise.
According to the Daily Mail, (take is for what it is worth), the rumored movie has been cast with the stylish and talented Elizabeth Olsen–sister to famous twins Mary-Kate and Ashley Olsen–who will play the central role as Carrie Bradshaw as we track her adventures dating from her senior year in High School leading into her first few times as a writer in NYC.
Playing Carrie's closest friends will be none other than the blonde bombshell Blake Lively as the equally sexy Samantha, Selena Gomez, who looks like she's 12, as Charlotte, and Emma Roberts as Miranda.
The buzz about the cast is already starting to circulate generating both negative and positive comments. The cast isn't what everyone had expected, but then again, it's hard to find people to play younger version of characters who have served our guilty pleasures over the years.
What do you think about the casting choices?
---
Rhi Strayer is currently obsessed with Jeffrey Campbell shoes, sparkles, studs, and anything having to do with Lady Gaga.
All author posts