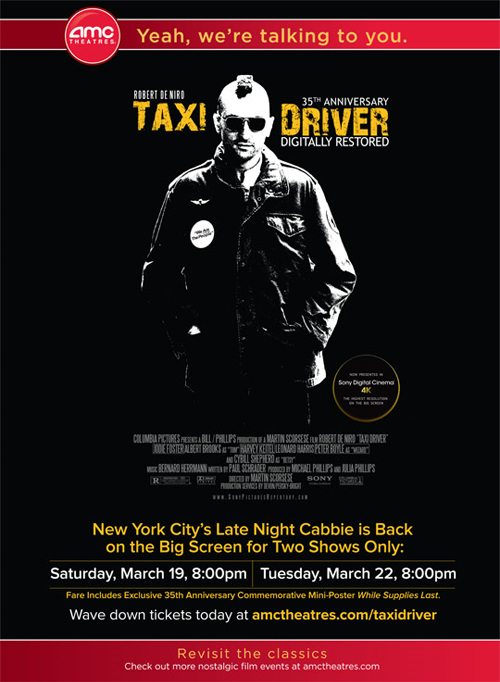 On March 19th and 22nd, AMC will bring Taxi Driver back in its theaters for the film's 35th Anniversary.
The Martin Scorsese directed cult classic film starring a young Jodie Foster and a chilling Robert De Niro will play at AMC theaters nationwide showing a 4K digital print of the film.
To find the theater nearest you, visit amctheaters.com/taxidriver.