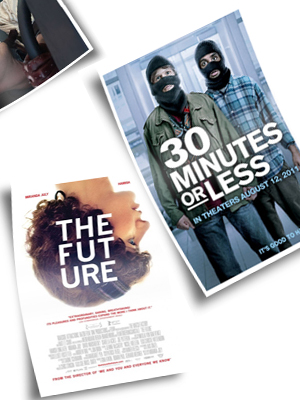 Ok, so we're about halfway through the summer movie season and what do we have to show for it?
Superheroes trying to save the world…again.
Michael Bay trying to destroy the world with robots and misogyny…again.
Justin Timberlake and Mila Kunis, once again, proving that movies about beautiful people with successful jobs, who complain about their sex lives, are universally adored.
On the other hand, this summer has provided some of the most interesting and unique films in a long time. From Terrance Malick's philosophical quandary into life, the universe and everything in The Tree of Life, to one of Woody Allen's dest and most successful films to date in Midnight in Paris, we've had our fair share of quiet gems thus far.
With only a couple more months of summer left, here's a sampling of a few upcoming films not to be missed: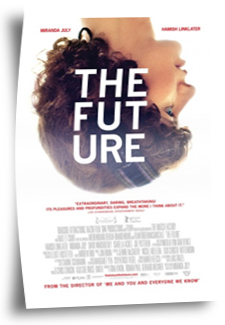 The Future
Miranda July, the multi-faceted writer/director/star behind 2005's darling indie classic Me, You, and Everyone We Know returns with The Future.
The film, which she wrote, directed, and starred in, follows the trials and tribulations of a couple in their mid-30's as their relationship begins to crumble.
Of course, as the trailer suggests, July's film seems to be anything but standard operating procedure for movie about couples on the edge of a break-up.
Talking cats and moons, quirky characters, and a fragment narrative that shifts through time confirms that the kitschy sensibility from her last film, Me, You, and Everyone We Know is still very much intact.
The Future opens in select cities July 29th. To find screenings in your area, click here.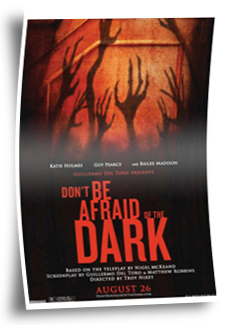 Don't Be Afraid of the Dark
From writer/producer Guillermo del Toro and the directorial debut of comic-book-artist-turned-filmmaker Troy Nixey, Don't Be Afraid of the Dark looks to be the sleeper horror hit of the summer.
A remake of the 1973 made-for-tv-film of the same name, the film follows the ever so formulaic story of a young family (played by Katie Holmes and Guy Pearce) moving into a new home.
However, soon after they move in, things begin to go bump in the night and nothing is quite as it seems when mysterious happenings begin to plague the new family.
What seems to make this film stand out from the trailer is its undeniably vintage style which pays homage to the 70's and 80's golden age of horror. Furthermore, with the help of the always reliable Guillermo del Toro (Pan's Labyrinth, Hellboy, The Devil's Backbone), the film promises to be both artistically unique and genuinely frightening.
Don't Be Afraid of the Dark opens in theaters everywhere August 26th.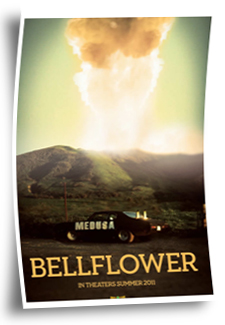 Bellflower
The debut film from newcomer Evan Glodell gained much critical praise from this year's Sundance and SXSW festivals.
The film follows two best friends as they spend all of their free time building flamethrowers, powerful muscle cars, and other necessities required for a Mad Max-esque apocalypse that they believe will happen in the imminent future.
However, when one of them meets a quirky, young girl and falls in love, it sets off a devastating and violent chain of events that tears their whole world apart. Fast cars, cheap women, idiosyncratic post-apocalyptic sensibilities that are fused with devastatingly violent outcomes, what more could one ask for in a classic summer film?
Bellflower opens in select cities Sept. 16th, for more information, click here.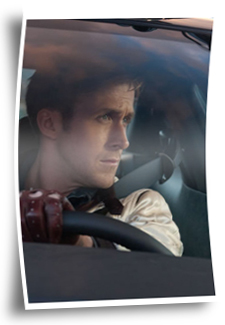 Drive
I can say with full confidence that Drive is the film I've been most looking forward to all summer, hell, all year. Directed by Danish mastermind Nicolas Winding Refn (Bronson, Valhalla Rising), the film stars the always excellent Ryan Gosling as an unnamed stunt car driver who also moonlights as a getaway driver.
Despite the fact that the film was a huge hit at this year's Cannes Film Festival, receiving universal acclaim from audiences and critics, as well as gaining a "Best Director" award, the trailer looks absolutely fantastic.
Strong action, sharp neo-noir style, and a stellar ensemble cast featuring Carey Mulligan, Ron Perlman, Bryan Cranston, Albert Brooks, and Christina Hendricks, this will be one of the year's best, hands down.
Drive opens in select cities Sept. 16th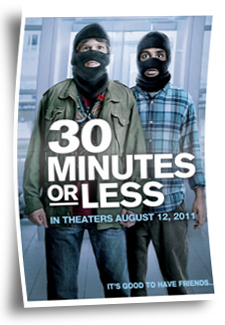 30 Minutes or Less
In the style of Superbad, The Other Guys, and Pineapple Express comes the stoner-teen-action-buddy comedy of the summer 30 Minutes or Less. Fresh off his Oscar-nominated performance in The Social Network, Jesse Eisenberg stars as a perpetually stoned pizza delivery boy who, after being kidnapped and strapped with a bomb, has to find $100,000 or he'll blow up.
Eisenberg and costar Aziz Ansari (Parks and Recreation) set off on a hilarious romp to rob a bank and come up with $100,000 in 10 hours. Featuring a supporting cast of comedy stalwarts Danny McBride and Nick Swardson, 30 Minutes or Less is the antidote to the otherwise flat sampling of comedies to come out this summer.
30 Minutes or Less opens in theaters everywhere Aug. 12th
---

Matt is currently obsessed with Rap Snacks, post-hardcore, pizza parties, and Carl Sagan's Cosmos.
All author posts