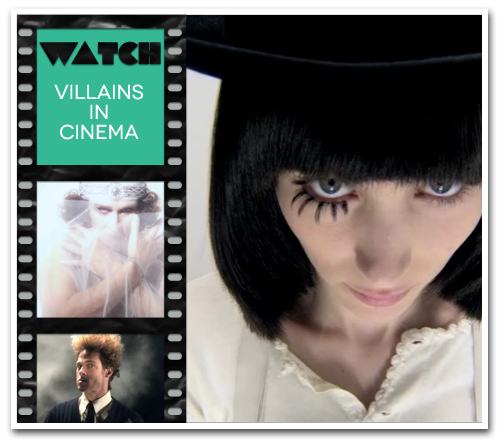 Selected film actors were chosen to play famous villains from cinema in a video gallery produced by the New York Times Magazine.
In the NYT gallery of "cinematic villainy," viewers can watch Brad Pitt play villain Harry Spencer from David Lynch's Erasurehead,  see George Clooney reinterpret Captain William Bligh from Mutiny on the Bounty, and watch our favorite, Rooney Mara, who convincingly reenacts the role as Alex from Stanley Kubrick's A Clockwork Orange.
Also starring in their own short films are actors Ryan Gosling, Mia Wasikowska, Gary Oldman, Kirsten Dunst, Jean Dujardin, Glenn Close, Viola Davis, Jessica Chastain, Adepero Oduye, and Michael Shannon.
If you have a minute (or two), these short videos are definitely worth watching and will provide a welcomed reminder of  some of the great, remarkable villains that have been played throughout cinematic history.
To view the gallery, click here.