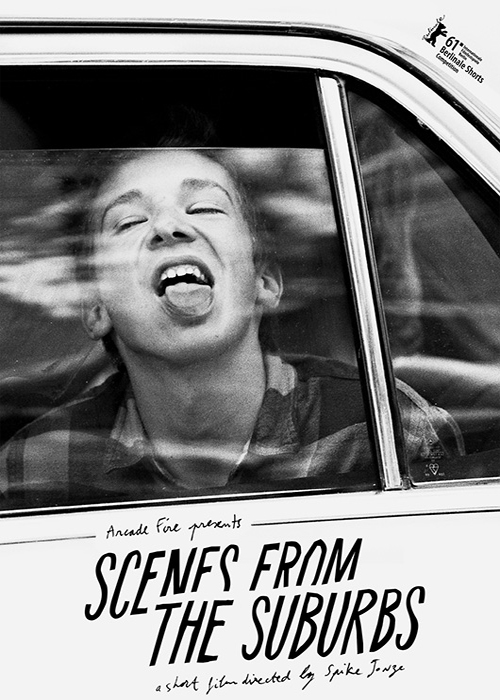 Scenes From the Suburbs is the latest film collaboration between Arcade Fire and director Spike Jonze.
The 30-minute film follows the narrator and his quest to piece together fragmented memories from when he was a teenager, and his experiences with his friends as they grow apart.
Co-written by Jonze & Arcade Fire's Win Butler & Will Butler, the coming of age film is a companion piece to the critically acclaimed album The Suburbs by Arcade Fire.
Scenes From the Suburbs is currently premiering at SXSW with future plans to release to DVD.
Click play to watch the trailer below: