She dashed by me (!) in painted-on jeans!
Yo! You know you love you some Billy Ocean – even if you don't realize yet, come on! With a name like Billy Ocean, you'd be a fool not to love the guy.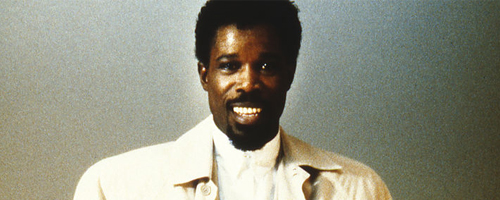 Sheeeeeet, as they say in my imaginary Wire-version of Baltimore (yo, Baltimore people: what's up with your stupid Natty Boh beer with the Pringle's Cyclops on it?  Some giant guy tried to fight me in a bar because I had the audacity to question this thing.  I would have kicked his ass, but I felt bad, knowwhatI'msayin?)
Clay Davis – the corruptest (yeah it's a word, fool!) politician in Fake Baltimore
Alright, back to Billy Ocean!
Come on, seriously, try driving up to someone on the street and yelling out the window at them, "Get out of my dreams!  Get in the backseat baby!" – (how do you yell a parenthetical, Billy Shakespeare?) – "Get into my car."
Make sure they're reasonably attractive, or you're more than just a jerk, you're a mean jerk!
Well, Mr. Ocean has been shouting this shit to the world for like 25 years (always at high tide)!  And, I'm told he doesn't even drive!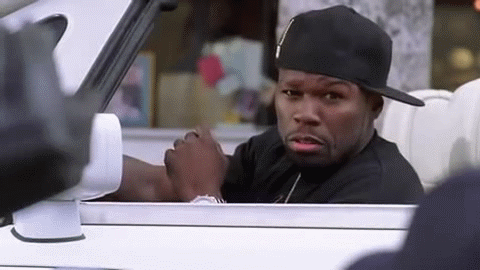 Fifty Cent, on the other hand, he'll take you to the Candy Shop or whatever.  Who knows?
Now, that is cojones, meng – serious cojones.
And then, just when you've been knocked on your tail by Caribbean Queen – oh you thought I didn't mention that – well, I did – it's the opening line.
Sorry, sometimes I just assumed people are as well-versed in the lore of Billy Ocean as I am.
You see, the lady dashing by me (I'm playing the part of Billy Ocean here – try to keep up) in painted-on jeans?  Well, guess what?  She's the Caribbean Queen!  I know, right!?  I didn't believe it at first either, but you know, the lyrics "Caribbean Queen/now we're sharing the same dreams/and our hearts can beat as one (no more love on the run)" are fucking brilliant – and again with the parenthetical!
The balls on this guy!  But seriously, the song is genius – how she "dashes" by him at the outset, and then how he laments his hit-it-and-quit-it (lots of dashes, I know) lifestyle by juxtaposing "dashing" with "love on the run."
Brilliant!
Of course, ardent fans of the film Jewel of the Nile – and I know you're out there (although I prefer Romancing the Stone, personally) – will remember "When the Going Gets Tough." The song was the unofficial anthem of the 80's.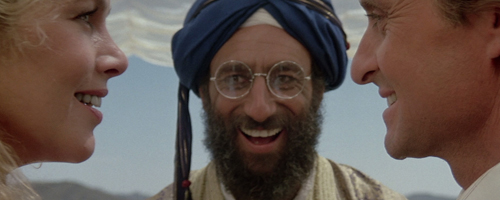 Spoiler Alert!  The guy in the middle is "The Jewel."  I know, the movie sucks.
After all, it was "Morning in America" when Reagan put on his cyborg legs and tore down the Berlin Wall and killed Communism in the face.  That's getting rough when the going got tough, word to your mom.
It wasn't all sex and cyborgs with Billy Ocean though – he had a softer side, a surprisingly gentle side (he's like English or some shit, who cares).
The song "Suddenly" might be the most dulcet tune on either side of the pond.  Try listening to it without crying.  It's fucking impossible.
You can't do it, because it can't be done.
But the tears taste so sweet – like a bird's!
That doesn't make any sense, but it's FRI-DAY (which comes both before, and after all of the days)!  And it's mad late, so I'm going home to listen to some Billy Ocean.  Justin Brill(y Ocean) out!
Tags:
Billy Ocean
,
The Wire