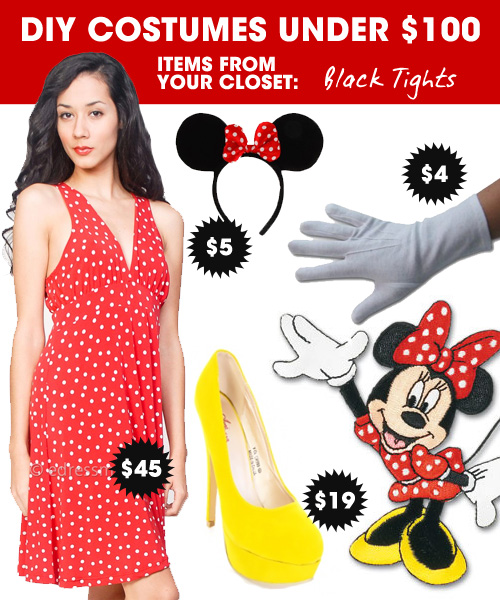 Ever since we were little girls, we loved dressing up as Minnie Mouse.
And so, for Halloween, we wondered, why stop now?
We've pulled together a darling Minnie Mouse costume that features this adorable and sexy red and white polka dotted dress. And instead of our mom's shoes (which were always way, too big for us), we've selected these bright yellow pumps. To top off the outfit, get a pair of those famous black ears and white gloves and you'll have Walt Disney doing a double take from his grave!
Now if only you can find yourself that handsome Mickey…
How to get this costume:
{Headband + Bow} Disney Minnie Ears Headband | $5.99
{Dress} Polka Dot Dress | $45
{Gloves} White Cotton Gloves |$4.99
{Shoes} Yellow Velvet Platform Pumps | $19.99
Total Cost: $75.97
Tags:
costumes
,
Halloween