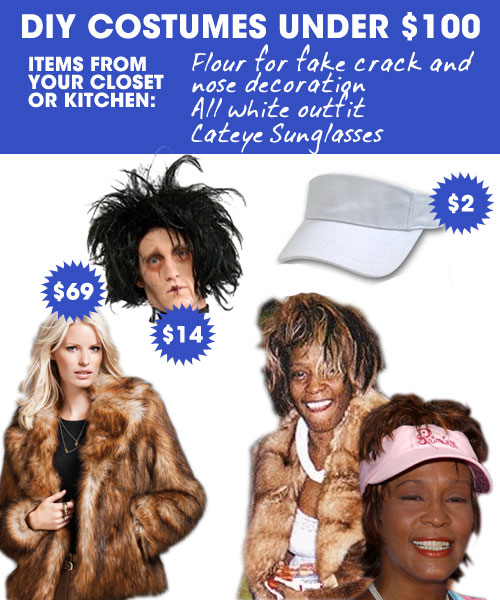 Fire up your crack pipes, wear your shades inside, and get ready to scream "kiss my ass." Want the best costume this year?
Grab a willing friend and tell him/her that you're rocking Bobby and Whitney, circa crack-head era.
To perfect your Whitney costume, try this Edward Scissorhands wig, a white visor, and some fake fur to feel like you "Wanna Dance with Somebody."  You can even bring a microphone when you hit your low and feel "So Emotional."
For added effect,  be sure to wear all white, use a sharpie to write "Crack is Whack" on the front of your visor, and use flour to make fake crack rocks and decorate the rim of your nose.
How to get this look:
Edward Scissorhands Wig Adult | $14.99
Blank White Adjustable Visor | $2.82
Total cost for costume: $88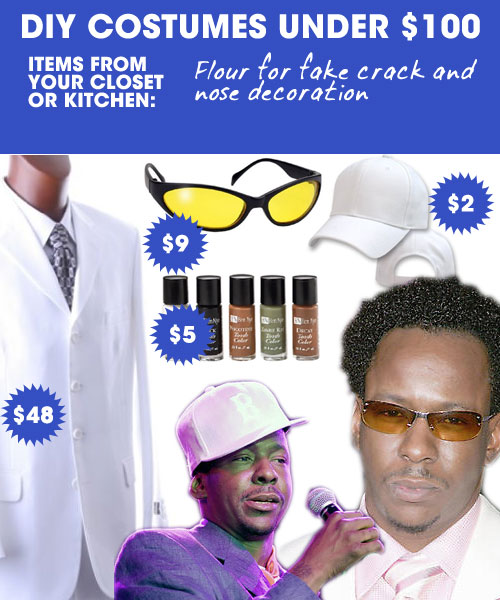 To get the perfect Bobby to Whitney, you might feel like it's your "Prerogative" to put on a cheap white suit, baseball hat (worn sideways), and yellow glasses.
To get Bobby's toothy gap tiles, be sure to use Ben Nye Tooth Colors.
How to get this look:
Men's Single Breasted 4 Button White Dress Suit | $48.80
Slim Jim Yellow Lens Tint Night Driving Sunglasses | $9.99
Total cost for costume: $66
---

Caroline Cullen is currently obsessed with Dirty Shirleys, Pauly D's pecks, and Gordon Ramsay's Kitchen Nightmares on BBC.
All author posts