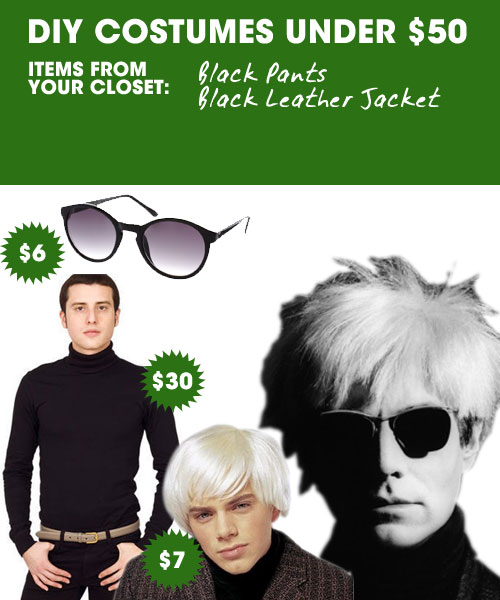 If you're looking to be a pop icon this Halloween, then why not dress up as the king of pop art himself?
Our Andy Warhol costume is an easy and affordable DIY project. Who could forget Andy's simple and iconic style?
The artist's wardrobe mainly comprised of black clothes (which many of us already have in our wardrobe). Throw in a notorious blonde wig and a pair of sunglasses, and you, too can channel Andy.
So if you want to capture Andy's artistic flare, get a bleach blonde wig, a tight black turtleneck and leather jacket, some dark, round shades and you'll be feeling the need to paint some awesome retro soup cans and bananas all night long.
How to get this costume:
ASOS Round Sunglasses with Keyhole Detail |  $6.98
Fine Jersey Long Sleeve Turtleneck | $30.00
Total cost:
---
Rhi Strayer is currently obsessed with Jeffrey Campbell shoes, sparkles, studs, and anything having to do with Lady Gaga.
All author posts