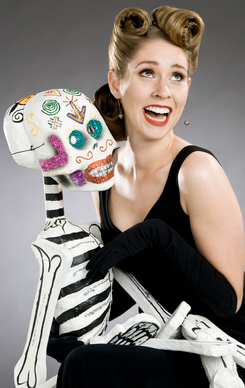 Happy Halloween!
I really love this "holiday" and usually I start planning my outfit months in advance. But this year…not so much.
Life got in the way of the fun, and now, here we are on All Saints' Eve, and I haven't got a clue, much less a costume.
But I still want to celebrate!
And I refuse to go the zombie or vampire route. I know I can't really expect to be original when I've waited this long, but I might as well give it the old college try.
So if any of the following ideas strikes your fancy, feel free to hitch a wagon to my last minute, semi-lame Halloween star.
All of the products I suggest are sold at drugstores, so if you don't already have them at home, there's still time to pick them up while buying more bags of candy. Because I know you are.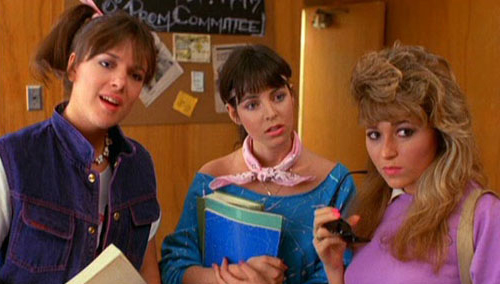 Relive the 80s.
I'm sure almost everyone has some untouched, over-the-top eye shadow sitting in their makeup drawer, as well as an equally out-there 80s outfit in the closet.
Freeze frame a shot of E.G. Daily and friends in Valley Girl and, like, get totally tripendicular.

The Basics You'll Need: Any variation of bright blue, purple, or violet eye shadow, pink gloss, and some serious hairspray.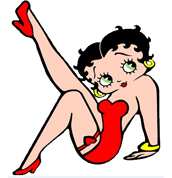 Be Betty Boop.
Perfect for lash lovers (and those with pale skin tones), this look is pretty easy to execute.
And you can skip the slutty clothing—it's the eyes that really count with this classic.

The Basics You'll Need: Black liner, fake lashes and/or mascara, and a creamy, super red lipstick. Also, this tutorial, which is awesome (thanks Kandeej.com!)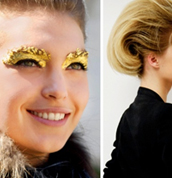 Rip off the Runway.
Spring 2012 was filled with some of the most memorable makeup in recent Fashion Week memory.
My fave look to lift?
Fendi's Spring 2012 gold-and silver-saturated lids.

The Basics You'll Need: Whatever kind of glitter shadow you can get your hands on.
Pink Slip Yourself.
We all know that right now, the job market SUCKS.
Eff 'em for a night and have fun with it by becoming—literally—a pink slip.

The Basics You'll Need: A shiny pink slip (or nightgown, you get the idea). Pretty your face with a classic blush and gloss, and give your nails a similar shine.
And speaking of the sucky economy:
Occupy Wall Street.
If you're already doing it, no costume needed (and props to you). If not, grab a marker and some cardboard and speak (or rather, write) your mind. Business suits and/or hippie attire optional.
---

Susan is a freelance writer, born and raised in NYC and currently based in Brooklyn. She's the senior beauty editor for Meets Obsession, and also writes for online publications such as Mamasarollingstone.com, TueNight.com.
and The Huffington Post. Susan had a serious candle hoarding issue that she has no plans to address. She's currently obsessed with Marc Jacobs' new beauty line, her black Zara moto jacket, and Aaron Paul.
All author posts