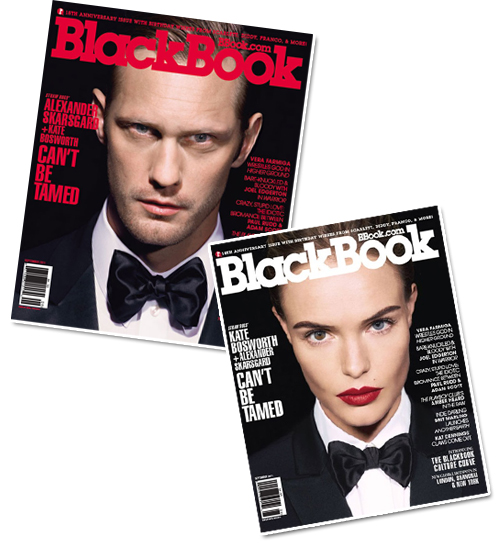 To celebrate its fifteenth year anniversary, Blackbook magazine put sexy True Blood actor, Alexander Skarsgard and gorgeous film actress, Kate Bosworth on two separate covers.
While the pair had recently called it quits, Skarsgard and Bosworth looked like they belonged together as they were dressed in identical tuxedos, looking regal in matching bowties and slicked back hair.
Bosworth channels her inner Andrej Pejic with a sexy androgynous look, while Skarsgard makes us want to melt when we look into his piercing blue eyes.
Are we the only ones that think that these two actors are just too pretty to break up?
---
Rhi Strayer is currently obsessed with Jeffrey Campbell shoes, sparkles, studs, and anything having to do with Lady Gaga.
All author posts