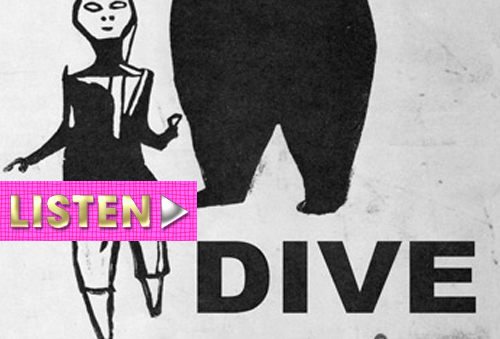 Brooklyn's storied beach rockers, Beach Fossils have branched out with separate side projects from vocalist John Pena (Heavenly Beat) and from guitarist Zachary Cole (Dive).
While Heavenly Beat has already released singles under the Captured Tracks label, John Pena's solo project Dive just released its debut 7".
The track, "Sometime" from Dive, evokes a sense of lurking sadness, but it still successfully manages to channel Beach Fossils' mid-tempo, washed out rock aesthetic.
The guitars are soaked in reverb, yet the hook in this song is undeniably catchy, and the minimal drum tracking indicates that Dive looks to be a more guitar-driven band than Beach Fossils. The combination of spacey guitars and distorted, ethereal vocals make this track a haunting one that cannot be ignored. Take a LISTEN.