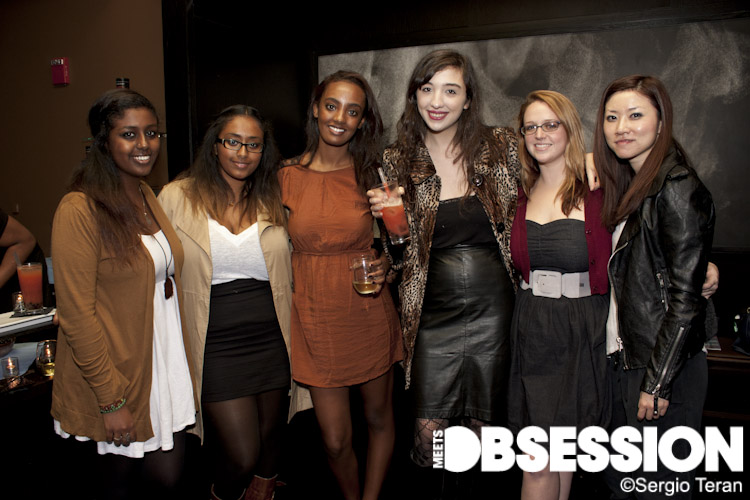 Meets Obsession turned one year old last month and we couldn't be prouder parents!
Why, it felt like only yesterday that Meets Obsession hosted its first, snarky post about Kim Kardashian and Charlie Sheen. (Honestly, we really should send these folks a muffin basket for giving us unlimited content.)
And who would we be if not for the talents of designers like Prabal Gurung, Proenza Schouler and Alexander Wang who create stunning collections for us to write about? Then, there is our beloved muse, Andre Pejic who's just too damn purty for his own good, and we can't stop featuring him.
So to celebrate our first year, last Sunday, we put a record on, and played our favorite song, and went on and let our hair down.
We'd like to thank Ping Pong Dim Sum for providing us the private room, and the delightful dim sum and cocktails for us (as well as never cutting us off, even after our third drink).
We took a risk with the open bar, but thankfully, everyone got home safely.
Well…it also helped that we threatened our staff that should any debauchery take place and resulted in glass throwing and inevitably crying, we'd take their mug shots, post them online and launch a voting contest for the best Nick Nolte impersonator.
We're not one for long speeches, but we'd like to give our Oscar thank yous to our amazing staff for sticking with us, as well as you, Meets Obsession audience for reading our shit.
[nggallery id=128]