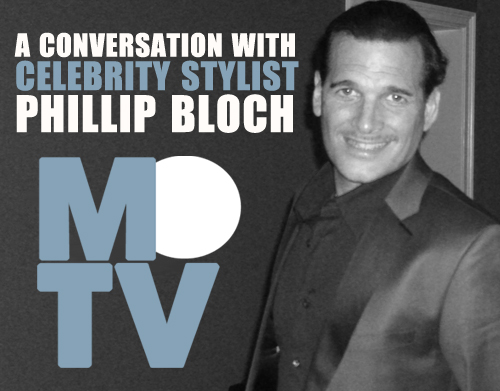 This month, I had the pleasure of interviewing Phillip Bloch, celebrity stylist to stars like Halle Berry, Selma Hayek and Sandra Bullock.
With him dressed in a smart blazer, and looking relaxed in jeans, one wouldn't know that Phillip started his day at 4AM in New York City where he did a series of interviews on the royal wedding.
It was now 9pm, and Phillip, a bundle of infectious energy, chatted away–his words coming out so quickly, I had to catch my breath just listening to him. A few hours ago, he arrived in Washington, DC to visit some friends.
Funny, quick witted and incredibly gracious, Phillip sat down with me to discuss his thoughts on summer trends, Kate Middleton's wedding dress, and (OMG) Galliano's come back.
[vimeo clip_id=23523058]
---

Mei Tan is currently obsessed with lace-up booties, anything by Marc Jacobs, sleeping in until noon, and "winning."
All author posts