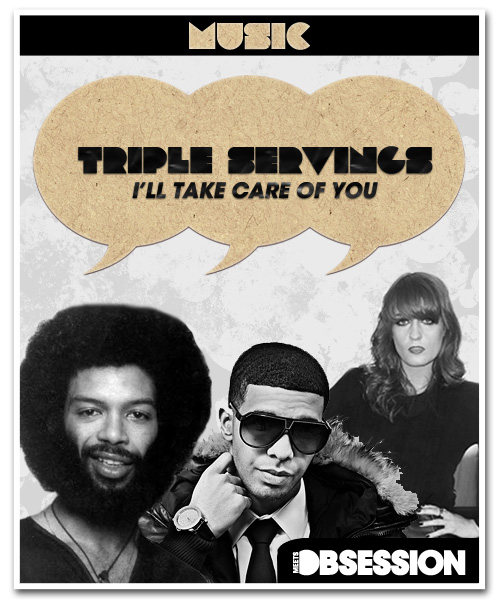 Undoubtedly one of the best spoken word poets to exist, Gil Scott-Heron left the world far too soon when he passed last May. However, he left behind a veritable treasure trove of poetry and music that have inspired new artists.
| | |
| --- | --- |
| | |
|  First Serving: Gil Scot Heron | |
| | |
| | |
| Second Serving: Drake & Rhianna | |
| | |
| | |
| Third Serving: Florence & The Machine | |
His track, "I'll Take Care of You" was a wonderfully dark , jazzy rhythm; and though his voice isn't perfect, the rough, raw vocals are hypnotizing.
Perhaps one of Scott-Heron's most notable forays into the mainstream was when Kanye West featured him on his critically praised album, My Beautiful Dark Twisted Fantasy.
And now, a rapper of a different kind is taking inspiration from the late artist.
Canadian rapper, Drake recently released Take Care, his impressive and deeply self-reflective sophomore album. The album has received great reviews from the likes of Rolling Stone magazine and Pitchfork.
The titular track, "Take Care" features Rihanna crooning about how she'll always take care of him, should he let her. The track's chorus–a word for word copy of Scott-Heron's "I'll Take Care of You"–was produced by Jamie xx, of indie dream band, The xx, who made the track poppy and added his signature dark electricity to give the song greater depth.
Last week, indie band Florence and the Machine covered Drake's version of the track on BBC Radio 1's Live Lounge. And, oddly enough, they really make the track their own, even while dainty British lead singer Florence Welch raps "My only wish is I die real / 'Cause the truth hurts and those lies heal." Something about the tropical beats and endless drum beats that make Welch seem right at home.
---

Yohana Desta is currently obsessed with Butch Cassidy and the Sundance
Kid, everything Dave Grohl does, and listening to Arctic Monkeys on
repeat.
All author posts