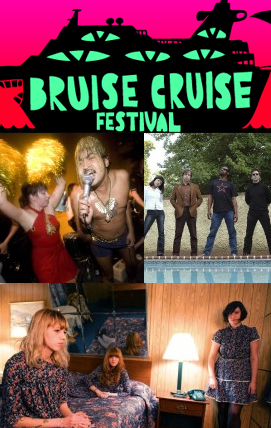 This ain't your mamma's cruise.
Girls and boys, mark your calendars, the Bruise Cruise Festival will set sail in exactly 121 days.
Billed as a 3-day tropical rock 'n' roll vacation, the annual open water music festival will feature several independent rock artists like Fucked Up, The Dirtbombs, and King Khan and the Shrines, all who will  perform on several different stages throughout the ship over a three-day period.
The cruise will start in Miami, Florida on Friday, February 10, and after arriving at its destination to Nassau Bahamas, will return on February 13.
The event has a limited occupancy with only 500 tickets available starting at $145 to $615 a pop.
Tickets include all meals (including bar options) and accommodations.
A music festival and a tropical vacation sounds like the perfect way to spend next year's winter!
Tags:
Bruise Cruise Festival
,
Fucked Up
,
King Khan and the Shrines
,
The Dirtbombs