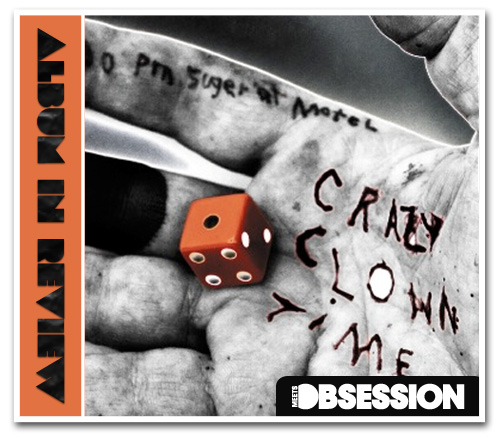 Recognized and praised as being one of the weirdest and quirkiest artists of all time, David Lynch has invented his own method of surrealist music with his newly released album, Crazy Clown Time.
Known for his work on such films as Blue Velvet, Dune, Eraserhead, and The Elephant Man, Lynch is famous for his ability and desire to inspire, shock, and even disturb individuals. Crazy Clown Time was written and performed by Lynch in collaboration with renowned musical engineer, Dean Hurley.
In true Lynchian style, listening to the album feels like embarking on a dreamlike journey into the depths of a disjointed mind composed of auditory synthesizers and striking metaphors.
Crazy Clown Time is more than a mere album containing music. It's a true emotional experience expressing the materialistic plagues of our current industrialized and consumerist society.
The dark track, "Good Day Today" displays a randomly unique collaboration of distorted beats, stinging guitar strums, gunshots,and reverberating words.
Although one might see the album as absolutely absurd on all levels in listening to tracks that may sound meaningless and random, the album–if one listens closely–is one of the most intricately courageous displays of beauty, truth and existence.
Tags:
David Lynch
,
Dean Hurley