"We are all heroes traversing the same riff-infested waters on our way to enlightenment, and even if I come up a tad-short, it's an honor to have you joining me on my odyssey. Midlife's a bitch, but I thank the universe for the slap…and the stories."

-Lonn Friend, Sweet Demotion
Some say everything happens for a reason, every decision, every step, every mistake–it's all just life. Nothing is coincidence, nothing is accidental.
Life moves and transcends, continues and morphs. There are no random events. There are no probabilities. The whole universe proceeding from the big bang has encompassed the dialectal path of the cosmos from beginning to end.
This is called synchronicity and this is my Jungian father, author Lonn Friend's existential creed.
My father, author of Life on Planet Rock, has a memoir out called Sweet Demotion: How an Almost Famous Rock-Journalist Lost Everything and Found Himself (Almost).
Okay, it's weird writing this for obvious reasons, but I'm going to give it my best. Sweet Demolition drags you through a portal of musical and universal folly, and recants my father's personal stories that are filled with deep musical inquiry and self-reflection.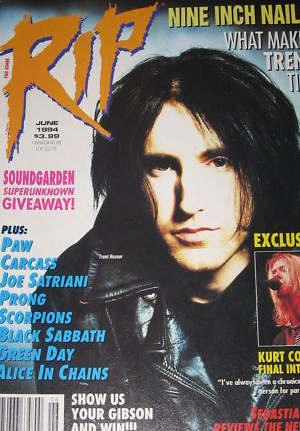 Feeling mad and fated, my father left his fortunate life as a record executive and musical confidant to retreat to the callus of his own mind and search for truth. He was the Editor-In-Chief of one of the most prominent hard rock publications, RIP magazine, had hosted countless TV and radio shows, and worked in the studio and toured with a plethora of iconic acts that included Metallica, Pearl Jam, Alice in Chains, Soundgarden, Aerosmith, Nirvana, Guns N'Roses, and Kiss.
In explaining how he came to write the book, he said, "Sweet Demotion [was] a mix of processing a decade of unpublished journals and blogs combined with the serendipitous reappearance of Steven Tyler in the summer of 09. I'd known…[him] since 87. We were pretty close, so he hired me to help him make sense of the manuscript he was putting together for his own memoir…I spent two months with him during a very challenging period where he was battling addiction to painkillers and strife within his band…In December of that year, I began to assemble…Sweet Demotion, the finale title chapter turned into my intimate experience sharing space…with…[Tyler]."
How many people could say that the inspiration for their book came from living with the front man of Aerosmith?
This witty and insightful memoir invites you to review the contemplations of Steven Tyler, witness the ghost sightings of Janis Joplin and impromptu wedding ceremonies, and come to Paris with Sting.
Some might call my father a dreamer, and no doubt he is one, but his story goes way beyond dreaming.
Sweet Demotion is his story: A story of love, loss, heartbreak, soul-break, and the delicate decent into a realm where things that once seemed senseless or unimportant become the essence of life. With heavy lessons draped in music, the book is a "coming-of-age" story of a 54-year-old man at the crossroads of his life.
Sweet Demotion is a bible for those that believe that the power of music can sooth and save the noble human soul, those both beset and enthused by the shifting nature of the mystifying universe, and those who find solace in the celestial formations of dust suspended eloquently above their heads.
But most of all, this book is a reflection on humanity and describes our sometimes lost, isolated, shallow, drunk, and sexualized society that is waiting to be saved and inspired.
My father has lived and continues to live his life by the existential dogmas of rock n' roll, induced poetic minds and literary geniuses, while never ceasing to completely accept the synchronous spontaneities of the universe.
Sweet Demotion echoes this acceptance. "This new book reflects the middle of my life when everything fell apart, yet at the same time, came together. It's…more revealing. [It's] my insides through the looking glass, a journey to self, woven through music and metaphor."
For more information, visit Lonn Friend on Facebook or to purchase Friend's  book, Sweet Demotion: How an Almost Famous Rock-Journalist Lost Everything and Found Himself (Almost), click here.