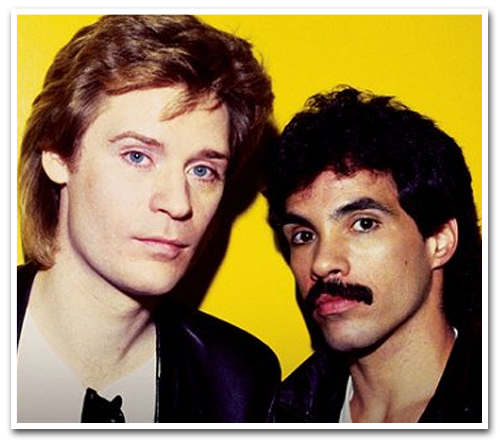 If you're feeling a little lonely during these cold holiday nights, let Hall & Oates keep you company.
There is an actual hotline called "Welcome to Callin' Oates: Your Emergency Hall and Oates Hotline" where you can get your fix of Hall and Oates' classics like "One on One," "Rich Girl," and "Private Eyes.
It's free, and all you have to do is dial 719-26-OATES (719-266-2837) to be serenaded back to the 80s.
And really, what could be more satisfying to listening to "Maneater" via telephone?
Free and awesome!
Make sure to check this out.  It will make you smile at the very least.
---

Audrey is currently obsessed with humorous puns, Erte, Thursday nights on NBC, and scrolling through couture millinery websites..
All author posts