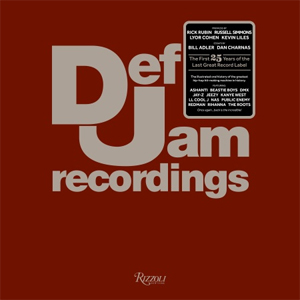 There are few record labels that are as legendary as Def Jam Recordings.
Founded by the soon to be producing genius Rick Rubin, business tycoon Russell Simmons, and larger-than-life rapper LL Cool J, the label took off in 1984.
The label has produced a laundry list of some of the greatest musicians in both hip hop and pop, among them Jay-Z, Lady Gaga, Ludacris, Kanye West, Rick Ross, Ashanti, Ne-Yo, and so many more.
And when that much talent is produced from one label, it's easy to imagine that there would be enough stories to fill a book — thankfully, someone from Def Jam realized that.
Titled "Def Jam Recordings: The First 25 Years of the Last Great Record Label," the book will be filled with stories that the label has accrued over the years.
It'll include a history of Def Jam, among interviews with some of the progeny the label has developed and produced. The book will also include behind-the-scenes photos and images from world-famous photographers like Annie Leibovitz, Glen E. Friedman, Albert Watson, and Jonathan Mannion.
Def Jam Recordings: The First 25 Years of the Last Great Record Label will retail for $60 and is scheduled to be released on September 20.
There's no doubt that the high profile work put together by Cey Adams, the label's founding creative director, will soon be flying off shelves as soon as it hits stores.
---

Yohana Desta is currently obsessed with Butch Cassidy and the Sundance
Kid, everything Dave Grohl does, and listening to Arctic Monkeys on
repeat.
All author posts