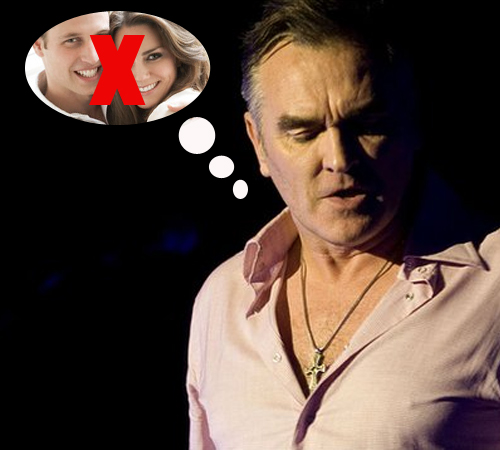 It's safe to say that "The Queen is Dead" singer Morrissey won't be tuning in tomorrow morning to watch the Royal wedding of Kate and William.
The former Smith's lead singer, who nicknamed Kate Middleton "Mrs. Windsor 'Kate Muddleton",  had much to say to BBC about his dislike for all things royal.
When BBC reporter Colin Patterson asked the singer about the royal family's upcoming nuptials, Morrissey responded by saying, "Why would I watch the wedding?" adding, "I do seriously believe that they are benefit scroungers, nothing else."
Oh Morrisey, always so miserable.
Check out the interview here.