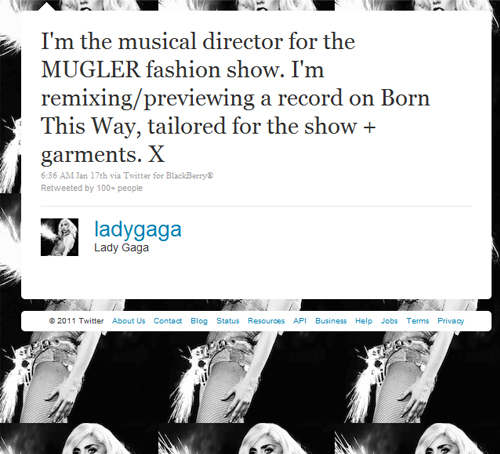 Rumors of Lady Gaga's performance at Thierry Mugler's Paris fashion show, which is slated for tomorrow, have been confirmed by Lady Gaga via her twitter page.
The Lady tweets:
"I'm the musical director for the MUGLER fashion show. I'm remixing/previewing a record on Born This Way, tailored for the show + garments."
Lady Gaga will preview music from her anticipated Born this Way album which is set to release on May 23, 2011.