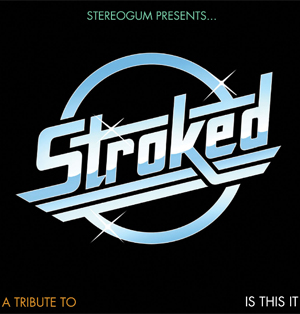 This seems to be the month for tribute albums.
First, there was the tribute to Buddy Holly from various artists like Florence and the Machine and Cee Lo called "Rave On." Then, the tribute to Nirvana's 1991 classic, "Nevermind" from Spin Magazine that featured a multitude of indie artists like Amanda Palmer and JEFF the Brotherhood, called "Newermind."
Now, there's "Stroked: A Tribute to Is This It" — for those of you who don't know, it's a tribute to the Strokes 2001 album, "Is This It." The album is celebrating its 10th anniversary, and to support the band, music website Stereogum got together a group of artists to do covers of each song on the album.
It boasts a variety of genre-bending artists who put their own personal style on each song.
Owen Pallet turns "Hard to Explain" into a classical, violin-filled number. Heems turns "New York City Cops" into hard rap song, which he intros by saying quite casually, 'fuck the police, man.'
Considering the Strokes have become known for opening their recent shows with "Is This It" the first track off the eponymous album, perhaps listeners should start off this tribute album the same way — from the beginning.
Folksy rockers Peter Bjorn and John give the nostalgia, titular number an injection of their echoey frazzled pop rock. It's undoubtedly one of the best covers on an album full of reinterpreted gems.
The album is up for free on Stereogum's website. Click here to get a free download of each track.
Tags:
Stereogum
,
The Strokes