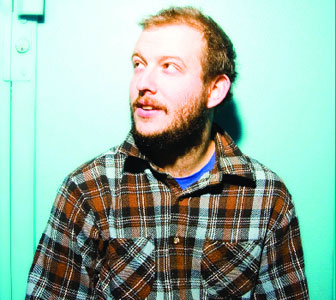 Justin Vernon, the man behind the band, Bon Iver, released his debut record "For Emma, Forever Ago," independently in 2007. The record received solid praise and sold over 300,000 copies.
A true transcendental artist who channels the likes of Emerson and Thoreau, Vernon recorded the album in a cabin in the woods of Wisconsin with the hopes to discover and create something truthful while alone with nature.
"For Emma" was recorded organically in the spirit of loss and despair. And boy, did his spirit shine through.
This month, the Midwestern mountain man is back with the release of his second self-titled album "Bon Iver."
For the album, Vernon, this time, bought a remodeled veterinarian clinic right by the house he grew up in and transformed it into a recording studio. No longer isolated in the woods, Vernon dives just as deep—withering winds are made into beautiful harmonies, the shifting of the universe is interpreted with lyrical specificity, and the breaking of hearts are felt in cool, chilling yowls.
One of the most notable tracks on the newly released album is called "Calgary." In true Bon Iver fashion, it leaves one feeling refreshed, pensive and intrigued. While one could call "Calgary" ethereal or emotional, that description would fall short. The hymn-like track is whimsical, yet sharply attuned in poetic charm and literary acuteness. Vernon's voice is incorporeal and seems to drift from one note to another effortlessly.
In "Calgary"—just as in favorites like "Skinny Love" and "Flume" from his first record, there is a residual energy that's felt through his savory voice accompanied by the wails of Sean Carey's baritone guitar. He converts stories into music and music into stories with lines like "So it's storming on the lake/ Little waves our bodies break."
Sensitive, expressive, and heartfelt, Vernon's passion resonates in whatever he does.