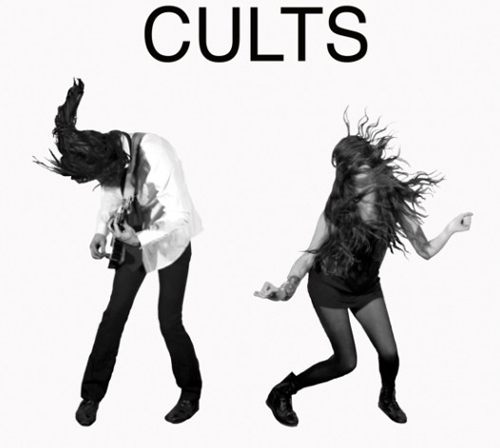 Under the moniker Cults, real-life couple Madeline Follin and Brian Oblivion have captured the hipster pop scene with their light, retro melodies. With their debut album set to be released later in May, fans have clung to the singles released on the band's website.
"Go Outside" garnered them a bit of attention, with the music video featuring a Brigitte Bardot-esque Emma Roberts and a dapper Dave Franco. But their latest release "You Know What I Mean" is a sweeping, slow to fast pop soundscape of ethereal guitars, keyboards, and maracas.
Follin's voice is high and girly, lending itself to the otherworldly vintage pop single. Her sweet and  breezy whirlwind melody is perfect for the burgeoning summer weather. Listen to the tune below!
Cults – You Know What I Mean by cultscultscults
Tags:
Brian Oblivion
,
Cults
,
Madeline Follin