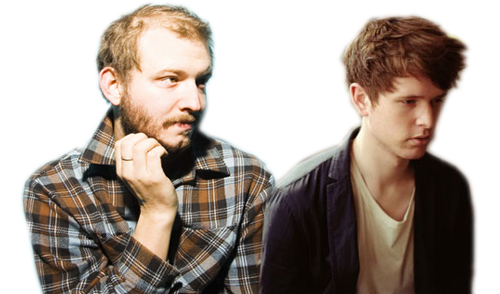 Soulful indie crooners James Blake and Bon Iver's Justin Vernon have joined forces to collaborate on a track titled "Fall Creek Boys Choir."
Yes, just let that wonderful musical knowledge settle in for a moment.
Blake and Vernon are a natural fit, considering their painfully beautiful voices and unique, genre-bending music.
The "Fall Creek Boys Choir" track features distorted, tortured vocals over incredibly minimal beats. However, both singers still accomplish maintaining their own personal style, with Blake contributing his love for distorted effects over slightly R&B-inspired tracks, while Vernon places emphasis on vocals and incredibly sparse arrangements.
In an interview with BBC Radio 1, Blake revealed that the collaboration came about due to the pair meeting at South by Southwest. He also added that they recorded a few more songs. Unfortunately, there are no release dates set for the collaboration tracks.
Bon Iver just released his sophomore album and is currently midway through a North American tour. Blake released his critically acclaimed debut album this past February and is on tour  in the UK.
Though the duo are unlikely to perform the song live together for awhile, you can take comfort in simply pressing repeat on your mp3 player.
Click play to listen to "Fall Creek Boys Choir."

Tags:
Bon Iver
,
James Blake