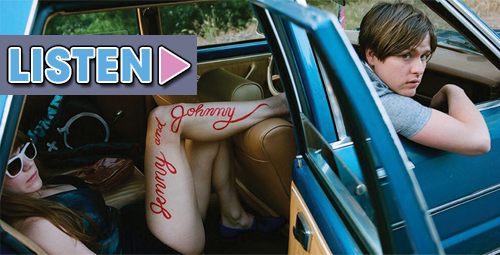 Jenny Lewis ( lead singer for Rilo Kiley) and singer-songwriter, Johnathan Rice met in 2005 through an introduction by Connor Oberst, the lead singer of  Bright Eyes.
In 2010, the two started the duo, Jenny and Johnny. Their debut album, "Having Fun Now," was inspired after seeing a bumper-sticker on the back of an old blue car.
Part surf pop and part grit,  their debut album is a perfect display of the  balance between a female and male singer/song writer.
The album's stand out track "Big Wave" pays homage to post recession attitudes, "Living your life in the gray/the new American way/we're spending what we haven't made."
Whether you're rich, jobless, homeless, or bankrupt,  this song is worth a spin.
Tags:
Connor Oberst
,
Jenny and Johnny
,
Jenny Lewis
,
Jonathan Rice