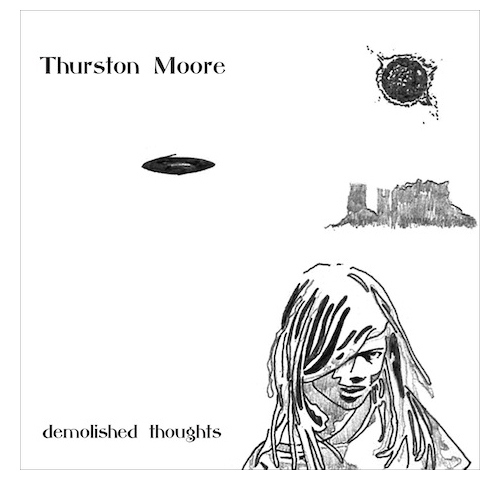 When Thurston Moore of Sonic Youth announces a new album, fans nostalgic for experimental indie rock perk up their ears. But when that album also is produced by Beck, they are rapt with attention.
Moore's fourth, new solo album, "Demolished Thoughts" is a nine song collection slated for release on May 24.
Known for his singing and songwriting abilities, "Demolished Thoughts" is anticipated to be Moore's most impressive solo work to date. He first stepped out into the solo world with the critically acclaimed "Psychic Hearts" in 1995. Since then, he's delved into collaborative work on film soundtracks (for "Heat" and "Bully") and directed a music video for Pavement's "Slow Century" in 2002.
It's been a few years since his last solo release — "Trees Outside the Academy" in 2007 — so it's interesting to see what his sound will be like this time around, ever the experimental rocker.
The song "Circulations" — though not the first single to be released from the album — is an acoustic ballad riffed with Moore's trademark angst. His throaty and sometimes hushed vocals pair magically with a symphony of violins and maracas. The song has a calming effect, but considering Moore's punky past, it'll be interesting to see what the forthcoming album will hold.
---

Yohana Desta is currently obsessed with Butch Cassidy and the Sundance
Kid, everything Dave Grohl does, and listening to Arctic Monkeys on
repeat.
All author posts