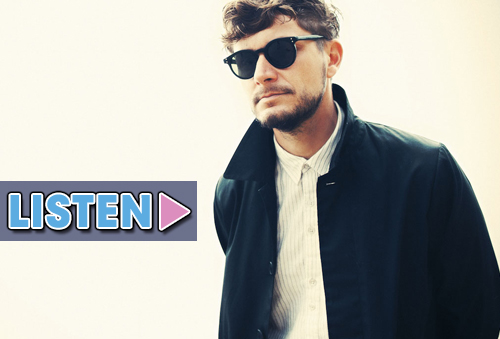 LA-based producer, Boom Bip is an indie musician extraordinaire. Looking at his collaborative resume would be akin to scrolling through the homepage of Pitchfork.
Now, Spin magazine has premiered Bip's latest collaboration — an eerie electronic number called "Goodbye Lovers and Friends," featuring vocals by Alex Kapranos of Franz Ferdinand.
Bip, born Bryan Charles Hollon, first got musical attention with his instrumental debut, "Seed to Sun," an electronic hip-hop album.
The album was done without any samples, and Hollon played all of the instruments himself. Since then, he's rubbed shoulders with some of indie music's finest, like Interpol, M83 and Super Furry Animals. The latter led to a collaboration with lead singer, Gruff Rhys, which they dubbed Neon Neon.
Now, Bip is hard at work on his next album, slated for release on Sep. 27.
According to Spin magazine, the upcoming album features collaborations with Luke Steele of Empire of the Sun, Alex Kapranos, and producer Money Mark (who's helped produce four Beastie Boys albums).
The first release is an exciting indication of what is to come. Kapranos' voice perfectly suits the playfully dreadful lyrics and the climbing, echoey keyboards. It's not quite hip-hop, though it plays on basic drumbeats. Rather, it's chill, dark electronica with a sinister ambient sound.
Spin magazine is exclusively offering free downloads of the track "Goodbye Lovers and Friends," click here to listen and download.
---

Yohana Desta is currently obsessed with Butch Cassidy and the Sundance
Kid, everything Dave Grohl does, and listening to Arctic Monkeys on
repeat.
All author posts