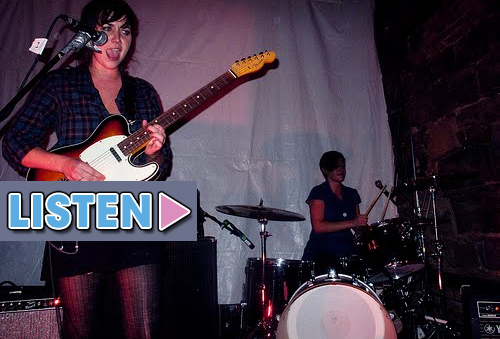 Coasting, the new project of Fiona Campbell (drummer of Vivian Girls) and Madison Farmer, is set to release their first LP, entitled You're Never Going Back. Their debut is highly anticipated, and the song "Portland" shows us why.
In keeping with Coasting's lo-fi and D.I.Y. musical heritage, "Portland" is a simple track. Yet emotionally raw, hopeful vocals punctuate a backdrop of garage-pop musicality that is as basic as it is beguiling. It is beautiful, short and yet another amazing entry in the growing movement of female-centric pop music currently being released.
The full LP will be available from Brooklyn-based M'Lady Records on November 15 of this year. Until then, we  have "Portland" to enjoy.