One surefire way to keep the autumn doldrums at bay is to play the warm, fuzzy sounds of indie rock band, Dum Dum Girls. The all-female quartet is riding high on a wave of success due to their critically acclaimed 2010 album, "I Will Be."
Now the all girl group is hard at work promoting their summery sophomore effort, "Only In Dreams," a fitting title for their ethereal sound. The album is set to drop on September 26.
The group is made up of lead singer and guitarist, Dee Dee Penny (real name: Kristen Gundred), Jules on guitar, Bambi on bass, and Sandy on drums. And yes, they all go by merely one name.
The lead single off the album is the '60s-inspired pop rock tune, "Bedroom Eyes." According to the band's blog, the song lyrics were inspired by the poem "Insomnia," written by Dante Gabriel Rossetti.
The song is typical Dum Dum Girls: layered vocals harmonies, simple guitar twangs, and a splash of blissed-out reverb.
Give the song a listen below:
---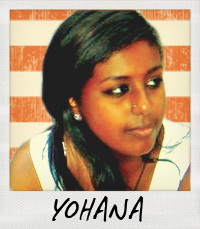 Yohana Desta is currently obsessed with Butch Cassidy and the Sundance
Kid, everything Dave Grohl does, and listening to Arctic Monkeys on
repeat.
All author posts