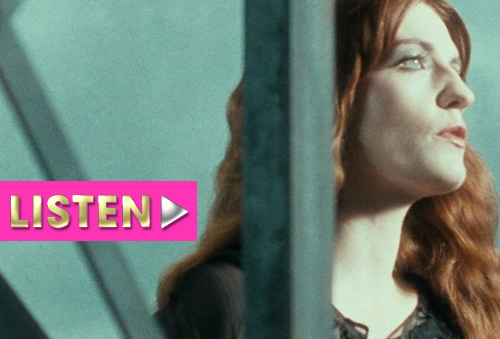 Florence and the Machine is easily one of the most ethereal pop musicians out in mainstream. (And by ethereal, I don't mean "out-of-this-world"; for that, Lady Gaga would take the entire stratospheric cake.) In terms of creating eerie, celestial pop, lead singer Florence Welch has got it down perfectly.
Her sophomore album, Ceremonials is more so of a heavenly creation than her rambunctious debut, Lungs. Under Ceremonials, the band has released the beat-driven single, "No Light, No Light." The track is full of delicate, trilled harps, jungle-worthy drums, and, of course, Welch's high, steady vocals. And while I wouldn't take to quoting YouTube comments, I couldn't have said it better than this: If Mother Nature had a voice, it would be Florence's.
---

Yohana Desta is currently obsessed with Butch Cassidy and the Sundance
Kid, everything Dave Grohl does, and listening to Arctic Monkeys on
repeat.
All author posts