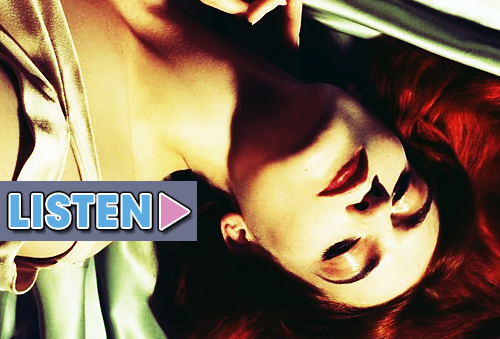 I'm sure Florence and the Machine fans (myself included) cannot wait for the release of her second LP, Ceremonials. Recorded in the legendary Abbey Road Studios in London, her sophomore album is expected to be released on November 1st in the U.S. and October 31st in the U.K.
Florence Welch's voice is ethereal and her spirit just as stimulating in her new single "Shake it Out." The pop star has proven herself a veritable songstress of unearthly sounds, and has created twilight melodies that are eerie and beautiful, and accompanied by a background of mythical drums and bases.
With lines like, "I am done with my graceless heart/So tonight I'm gonna cut it out and then restart/Cause I like to keep my issues strong/It's always darkest before the dawn," "Shake it Out" creates a world stationed halfway between transitory darkness and moonlit life. We hear Welch's effervescent voice looming and mysterious.
Welch exhibits in each tune an ability to weave an imaginative tale of musical kingdoms that seem completely detached from any instance of reality. "Shake it Out" is no different.