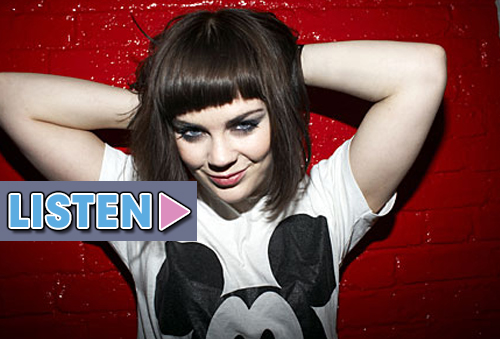 Rock 'n' roll still lives on and rock princess, Ida Maria is at the forefront. Endorsed by notable legends like Iggy Pop, Ida Maria is the Norway rocker of our generation.
Her new album Katla was released internationally on June 2011 by Def Jam Records.  Katla refers to a volcano that erupted in Iceland while the singer was recording her album, and is the perfect description for this album and it's single, "Bad Karma."
The explosive track contains palpitating lyrics that denote a cautionary tale with lines like, "You better believe in Jesus/cause only he can save you now/Throw in a saint or two why don't ya?/Three hail Mary's and a Hare Krishna."
With androgynous vocals, a looping drum and blunt chorus, this song is easily the next big don't fuck with me song.
Tags:
Ida Maria