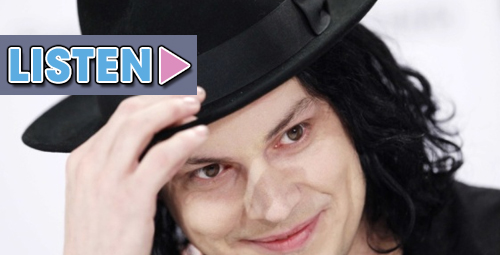 This year has been quite the treat for music lovers. An exceptional crop of tribute albums and anniversary albums have been released for bands like Nirvana, Pearl Jam, the Smiths, and artists like Buddy Holly, just to name a few. Now, U2 fans can get in on the action.
On October 31, U2's critically acclaimed album, "Achtung Baby" will be re-released for the band's 20th anniversary. To celebrate the occasion, the UK's main music magazine, Q, is releasing a tribute album by gathering together some of the best and brightest in the industry.
It will include covers by musical juggernauts like Patti Smith, Garbage, Depeche Mode, Nine Inch Nails and the Killers.
| | |
| --- | --- |
| | |
| Jack White sings U2's "Love is Blindness" | |
BBC Radio 2 has just released Jack White's cover of "Love is Blindness." The original is a haunting and echoey rock ballad, with beautiful lyrics and Bono singing in his deep, clear trill. As expected, White has taken the song and infused it with jaunting instrumentals, bluesy guitar riffs, and his commanding, shrieking vocals.
The song has been completely electrified, with grating guitar solos and tinny drum beats. He takes all of the forlorn, hopeless feelings out of the song and gives it a sort of anger that makes it that much more exciting; you can practically hear him sneering as he shouts, "Love is blindness/I'm so sick I don't want to see/Why don't you just take the night/and wrap it all around me."
Tags:
Jack White
,
U2