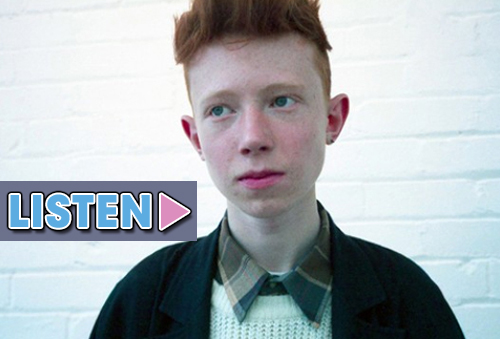 Take equal parts indie rock, ambient sound, soul, and tranquil drum beats, and you get London-based singer-songwriter, King Krule.
At just 17, Krule (real name Archy Marshall) is reinventing his musical image. The singer originally went by the moniker of Zoo Kid, and released a number of songs last year that were just as soulful, but had echoing acoustic guitars that rippled throughout. Check out the song "Out Getting Ribs" if you want to see Krule's breakout number.
Now, Krule goes for a bit deeper sound, tapping  more into his soulful side.
However, one thing that remains the same is his deep baritone, large, and low warbling voice. And the fact that this deep, matured voice comes from the mouth of a gangly, redheaded teenager, makes it all the more impressive.
"The Noose of Jah City" is a beautifully ambient song that has subtle strings and drum beats that keep the song from slowing down too much. Take a LISTEN.
---

Yohana Desta is currently obsessed with Butch Cassidy and the Sundance
Kid, everything Dave Grohl does, and listening to Arctic Monkeys on
repeat.
All author posts