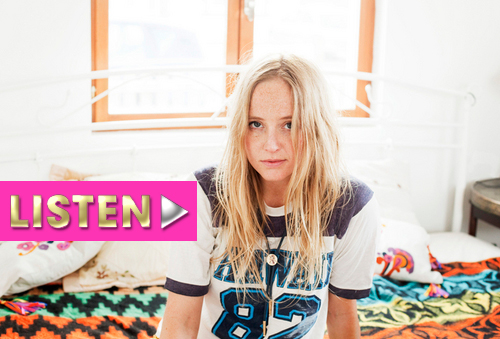 The beautifully raw singer-songwriter, Lissie Maurus, is breaching fresh ground with the release of her new EP entitled, Covered Up with Flowers that has been released this month. Five famous songs–including Lady Gaga's, "Bad Romance" are covered by Maurus.

Raised in Rock Island, IL, Maurus is quick-witted and has an overwhelmingly electrifying personality.
One of the most notable tracks off the album is her praiseworthy rendition of Metallica's "Nothing Else Matters." Maurus turned the thrillingly poetic metal anthem of rage and soulful discretion into her own beautifully anguished hymn of indie-folk rock.
When she screeches expressively, "Trust I seek and I find in you/every day for us something new/open mind for a different view /and nothing else matters," it's sure to give you goose bumps. Take a  LISTEN.
Tags:
Lissie
,
Lissie Maurus
,
Metallica