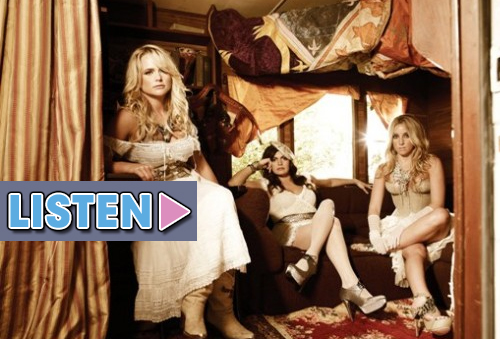 Whether you're a punk rocker, hipster, wannabe head-banger, or hip hop enthusiast, there is something about a song that strikes a classic chord that everyone can latch onto.
The Pistol Annies' "Hell on Heels" is just that track. Miranda Lambert, Ashley Monroe, and Angaleena Presley are three country singer-songwriters who carry a sound that's somewhere between Charlie Daniels and the Dixie Chicks.
Hell On Heels, their debut album's title track, is a song that makes us think about driving a red 1969 mustang on an open highway with a lit cigarette, even if we don't smoke.
The lyrics? Pulled from a gold diggers diary, "Poor ol' Billy/Bless his heart/I'm still using his credit card/I'm hell on heels/Sugar daddy, I'm coming for you."
So reach a little outside your comfort zone and you will be soothed by the harmonies of Pistol Annies.
---

Tricia, a graduate from the University of Mary Washington in Popular Media Journalism, is a writer currently residing in Columbia, SC. Tricia is currently obsessed with The Great Gatsby, Jack Johnson, Jack Daniels, large thrift stores, Atlas Genius, and radio shows.
All author posts