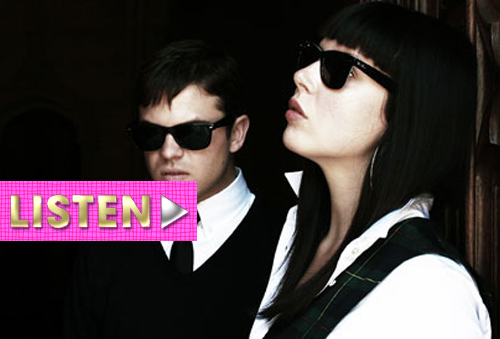 How do you make ear numbing but equally mind-blowing beats sexy? A little track sung by the Sleigh Bells called "Holly."
Sleigh Bells is a duo that consists of both Alexis Krauss and Derek Miller based out of Brooklyn New York. Mom + Pop Music released their album "Treats" in 2010 and "Holly" is only one of the 11 bombastic tracks.
Alexis Krauss, the front lady of noise pop duo cranks out fearless and staccato lyrics "Wasted all day/ killing all the Capulets." This song is bound to get you out of your seat and is definitely worth a LISTEN.
Tags:
Alexis Krauss
,
Derek Miller
,
Sleigh Bells