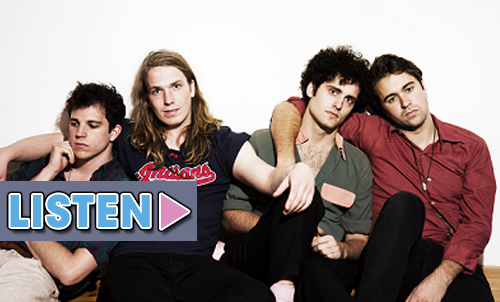 Earlier Meets Obsession reported on U.K. rockers, The Vaccines and their latest collaboration with Albert Hammond Jr of The Strokes. This partnership has finally come into fruition with the Vaccines' release of their latest single, "Tiger Blood."
In true Vaccines fashion, "Tiger Blood" is light-hearted, fast paced, and utterly catchy. By the request of Hammond, he and the U.K. band recorded the track in upstate New York last summer in just 48 hours!
Vaccines front man, Justin Young has expressed a pointed interest in expanding the band's sound through the collaborations with other artists who share their vision. Perhaps "Tiger Blood" could be just the tip of The Vaccines collaborative iceberg.
"Tiger Blood" will be released as a double A-side single with the album track "Wetsuit" on December 4.
---

Saron is a writer and student born in Ethiopia and raised in Washington, DC. She is incapable of keeping a phone for longer than a few months, exclusively wears Miss. Dior Cherie, and her guilty pleasures include any novel written by V.C. Andrews (don't judge), Essie's "Little Brown Dress", and Stoli. She is currently obsessed with the poetry of Edmund Wilson and The Arctic Monkey's latest album "AM".
All author posts